I have set myself a goal that I hope is achievable: 4 months to whip myself into shape (and get awesome looking arms in the process. ha!). Just in time for my oldest son's Bar Mitzvah. The goal is this: exercise every day. Even if it's only 20 minutes. And make it count. That means not undoing 20 minutes of exercise by mindlessly munching on potato chips while laying in bed watching Netflix. So I've printed out calendars to track my progress.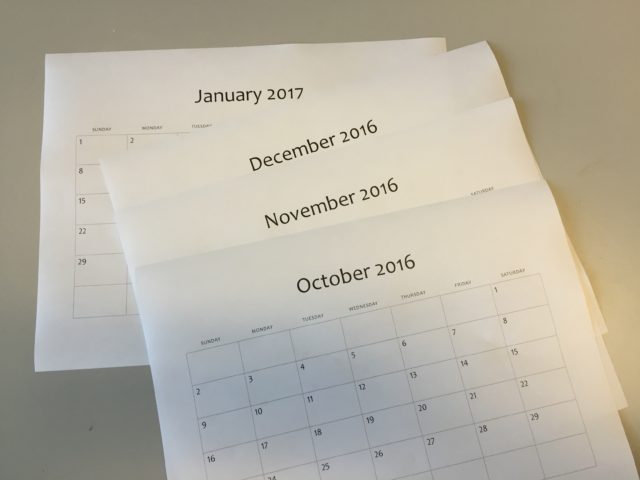 I know exercise is only half of the equation. Nutrition is the other half that tends to be my undoing. I'm pretty diligent about exercising. I am not so disciplined when it comes to making healthy choices. I don't eat a lot of fast food or junk. I can't–it would wreak havoc on my stomach. But I like sweets. Cutting out sugar–chocolate especially–is near to impossible for me. I've done 30 day challenges of no chocolate in the past. I've even cut out sugar. But I don't believe it's realistic for me to maintain that kind of rigor in my day-to-day life. So what it comes down to is moderation. Can I get through 121 days and be disciplined about what I do and don't eat? I Â honestly don't know.
My days start out well with a breakfast of steel cut oats (sprinkled with cinnamon, maple syrup and almond milk), a banana and some yogurt. But things go downhill after lunch when the 3 o'clock munchies kick in and I'm like a raccoon on the prowl for hot neighbourhood garbage.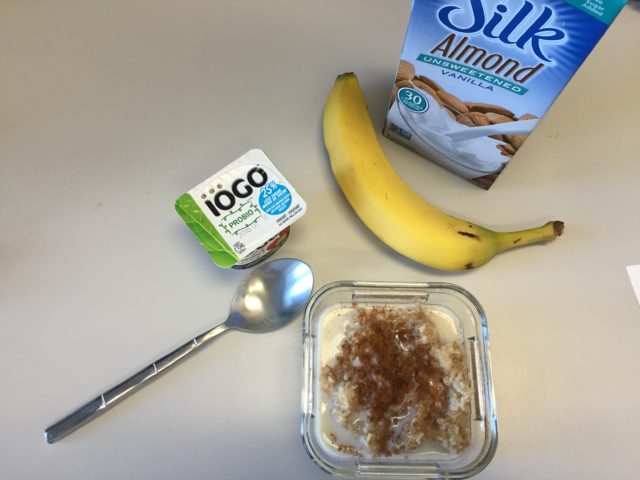 I know my intentions are not that noble–I would love for people to show up at our family function and whisper to each other, "she looks great! she doesn't look like the mother of a 13-year-old!" And deep down I know this is about more than vanity. This is about my overall health and well-being. This shouldn't just be about trying to fit into a dress or impress a crowd. But hey, it's a good excuse.