Did my puff pastry cliff hanger work? Well you needn't wait any longer! I used about a third of my puff pastry recipe to make Portuguese custard tarts, which are one of my favourite pastries.
While the French introduced the world to puff pastry in the 17th century, the world would have to wait until the 18th century before Pasteis de Nata were invented.
Using my handy dandy Google translator, the literal translation of the pastry's name is "you're welcome pastry," and you should thank the monks and nuns of the Jeronimos Monestery near Lisbon for these delightful creations.
I consulted with my tome on Home Baking, by husband and wife duo, Jeffrey Allford and Naomi Duguid, for the recipe.
I can't say it was all that difficult to prepare, but you should note that you only use egg yolks for the filling, so plan ahead and make sure you've got another recipe up your sleeve for those egg whites (hint: recipe #5 involves egg whites!).
I was pleasantly surprised to learn that the filling didn't call for much sugar and as such, is not that sweet. But it is creamy and silky smooth and egg-y. The secret, I discovered, was to whisk the mixture excessively so there wouldn't be a single lump or bump in it.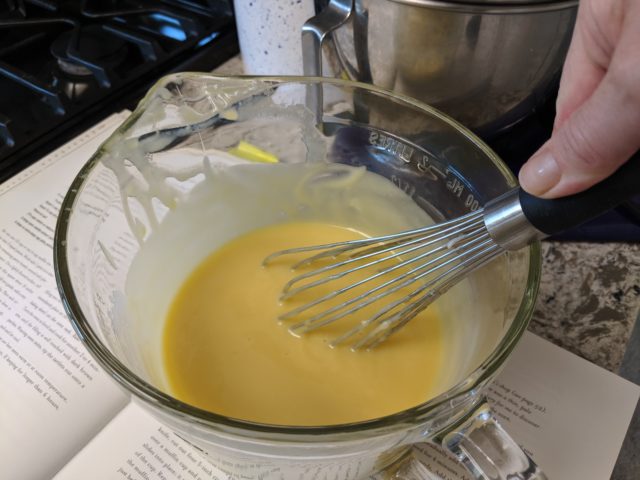 The puff pastry, as you'll see, was worked very quickly and chilled in the freezer while I prepared the filling (I even had help from some little hands!). It is the perfect vehicle for the filling and compliments to the creamy filling with a crunchy, buttery exterior.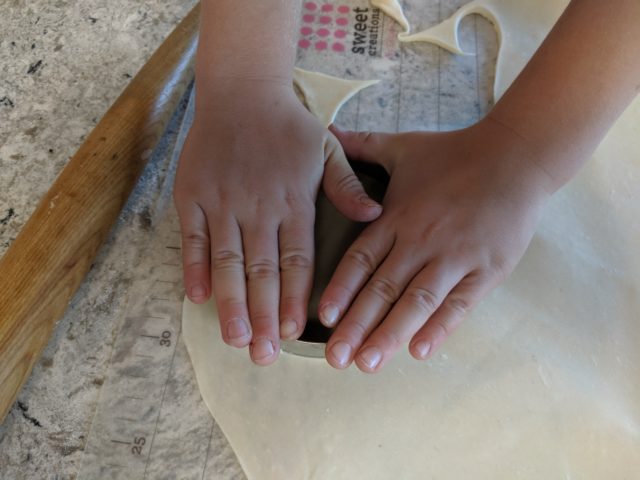 It is baked at a high heat and then at the end gets a quick broil to create that nice browned, almost charred, top.
The tarts are very quickly transferred to a wire rack to cool followed shortly thereafter by devouring, gobbling, you name it.