It's holiday season and you know what that means: BAKING!!!
My oven is still misbehaving (don't ask), but I have managed to whip up some cookies without too much difficulty, although a properly heated oven would mean more predictable bakes.
Nevertheless, my desire to bake has outweighed my patience for the oven to be repaired.
I dug through my recipe box and found this lovely recipe, brought to you by Bonnie Stern. It appeared in the Weekend Post back in 2006 and I've held on to it since then. My girlfriend, Katie, was the one who shared it with me. She was trying to find ways to get more iron into her son's diet. This recipe calls for molasses, which is quite high in iron. It also calls for whole wheat flour or nutri flour, which is a blend of unbleached flour with the bran added back in, so it bakes like an all purpose flour. I didn't have either of these so I just used all purpose flour, but that means these cookies aren't quite as nutritious as the recipe says they could be. I'll leave it up to you to decide.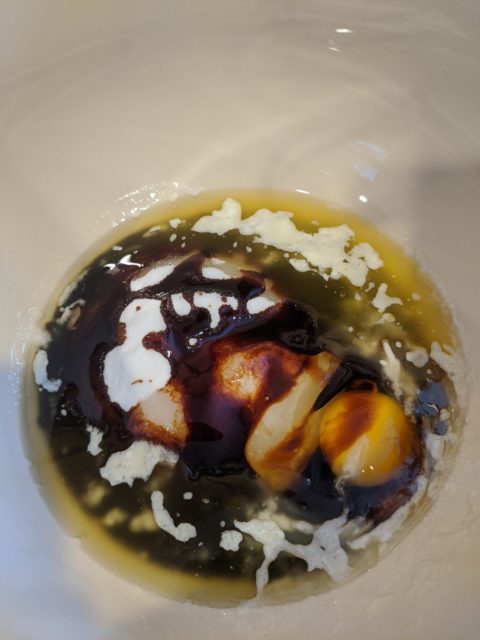 You may be in a rush to make the dough and immediately bake the cookies, but the instructions call for chilling the dough for at least an hour. Don't skip this step. It gives the melted butter the chance to solidify into the dough. It then becomes much easier to form the dough into balls so that when the cookies bake, they come out perfectly shaped with a nice crackle.
I roll the dough in turbinado sugar, which gives the cookies a nice finish.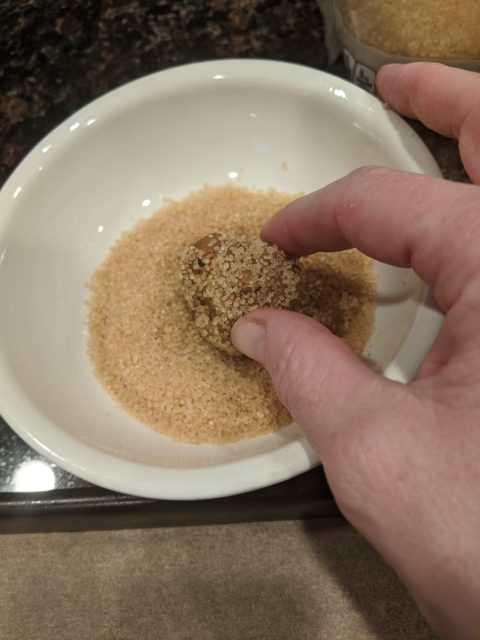 Enjoy these with a glass of egg nog, milk or a hot toddy….they have a nice flavour of molasses, cinnamon and ginger, perfect for chilly winter nights!
Ginger Molasses Crackle Cookies
2/3 Cup of melted butter or vegetable oil (I use butter)
1 Cup granulated sugar
1 egg
1/4 Cup molasses
2 Cups flour (preferably whole wheat or nutri blend)
2 Tsp ground ginger
1 Tsp cinnamon
1 Tsp baking powder
1 Tsp baking soda
1/4 Tsp salt
1/2 Cup of coarse sugar for dipping (eg. turbinado sugar)
In large bowl, combine butter with sugar. Beat in egg and molasses.
Mix or sift flour with remaining dry ingredients.
Refrigerate for at least 1 hour.
Shape dough into 1 Tbsp balls and roll in coarse sugar. Place on baking sheet lined with parchment paper and press down lightly. Leave enough space for other cookies.
Bake in a 350F preheated oven for approximately 10 minutes until crackle-looking but still soft in the centre. Let cool before transferring to a wire rack.